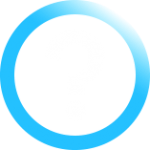 myesMD.com is a simple, secure, and FREE* online portal designed to give Providers the access and ability to rapidly submit Medical Records and other documentation to CMS approved audit contractors such as the MAC and RAC. myesMD.com is a pure online, rapidly-deployed service which meets the needs of Providers both large and small.
We are proud to offer a "Community Tier" which will be free of charge! Scroll down to learn more about all product levels.

Getting Started is Simple!
Bluemark developed Full Cycle esMD to take advantage of the bi-directional electronic document communication between the Recovery Contractors and Medicare providers. Full Cycle esMD creates a virtual in-box for electronic document requests and triggers the audit response process. Document submission is as easy as uploading a file and pressing submit. With Full Cycle esMD providers can easily and efficiently respond to all types of Medicare audits.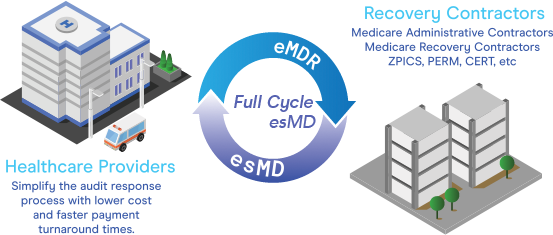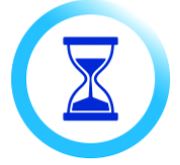 Saves Time!
Rapid response tool that supports CMS standards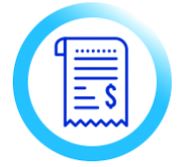 Digital Receipt.
Electronic Submission
& Digital Receipt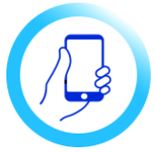 Super UX.
Simplified User-Experience (UX)

Grows with you!
Optional packages that fit your needs today and tomorrow
Community
Entry-level tool for individual practices *
5 outbound Submissions / Month

Email Notifications (e-numbers)
Pro
Full features for individual practices *
Email Notifications (e-numbers)

Full-cycle esMD (inbound ADRs)
Teams
Full features for organizations *
Submissions based on your size

Enterprise Grade Security
Security is integral to our platform. As a certified HIH Bluemark has been vetted by CMS and has protocols in place to safeguard all data elements. myesMD is a HIPAA compliant service, which requires entering into a BAA with your organization.
myesMD.com is a service offered by Bluemark, LLC, an Office Ally company. Bluemark is a Certified Health Information Handler since 2013. Bluemark has been operating within the healthcare space since 2001, offering solutions and systems to Organizations and Providers alike, with the goal that the solutions we provide benefit both Providers and Patients alike. Bluemark provides several revenue cycle products, and have recently begun honing our approach to the marketplace by offering simple, low-to-no cost access to "micro-applications" designed to ease some of the largest administrative burdens Providers face today.